Who we are
Allyson Brooke, Inc. is our textile manufacturing company in South Carolina. Our focus is specialty bedding products which we manufacture and label with our brand name: AB Lifestyles. We are the exclusive seller of AB Lifestyles products and we sell these directly to consumers via several online markets. The most complete collection of our products can be found here at our website: www.ablifestyles.net However, we also have a very strong presence on Amazon and eBay.
We are named Allyson Brooke, Inc., after Ernie's granddaughter, and we are a family held corporation. Our board of Directors include: Ernie Ruddock as President and CEO, Ernie's wife, Janice Ruddock as VP, and Ernie's daughters, Alicia Ruddock Dixon as Secretary and Leigh Ruddock Martin as Treasurer. Serving double duty, Ernie serves daily as CEO and President. Janice serves as Director of Manufacturing and Alicia as Director of Sales and Marketing. Combined, we have more than 95 years experience in the manufacturing industry – with more than 75% of that in textiles! We manufacture nearly all of the products you find here on our website in our manufacturing facility in sunny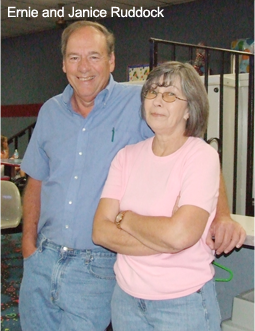 South Carolina under our brand label: AB Lifestyles. Our goal is to bring our customers quality bedding products at reasonable prices, with a focus on outstanding customer service. We have another division, MoxFox, which is our embroidery business. We invested in a commercial embroidery machine back in 2007 and offer monogramming on most of our bedding products. Personalized sheets, towels, aprons, pillowcases, tote bags, key chains… These are just a few of the items we have available. Learn more at our sister site: www.MoxFox.com
Thanks for stopping by! We are so glad you are here! We appreciate customer comments and suggestions, so please feel free to contact us!
You can learn more about our products and our people by signing up for our newsletter which is published 8 times a year! And, like us on Facebook for lots of tips, and behind the scenes info!
You can contact us by email at:ablifestyleshome@yahoo.com
or by phone at: (800) 825-4533
We are located at: 152 Highway 184 North IVA, SC 29655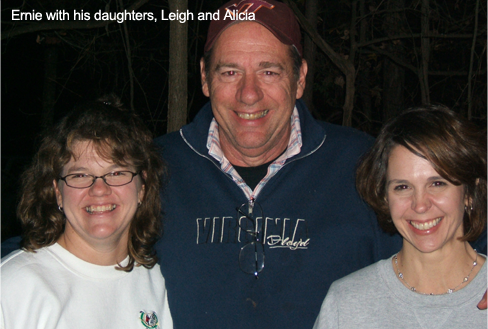 Our History
Allyson Brooke, Inc. was founded in 2001 in the garage of Ernie and Janice Ruddock. Ernie, a graduate of University of Georgia, had spent his most of his career in top level positions of textile manufacturing facilities throughout the south. Discouraged by seeing so many textile plants shut their doors to move operations overseas, Ernie decided to harness his entrepreneurial spirit and put his lifelong contacts to work in a new venture. Early on, we would buy textile goods, mostly towels, modify them, repackage them and then sell them in large bundles. We then tried selling smaller sets on eBay. About the same time, Ernie and Janice started sewing some items – mainly Long Twin bed sheets and our brand name: AB Lifestyles (AB for Allyson Brooke) was created. Ernie's youngest daughter, Leigh, came to him with a request for a sheet set for her toddler's bed and from that request, our toddler sheet line and our famous "No Tuck Top Sheet" was born. Soon, the garage was too small, so a slightly larger (but still small) space was rented in the tiny town of Donalds, SC. Ernie and Janice were sewing like crazy, and hired one new employee to help. Ernie shifted into "management" mode – seeking new opportunities for growth and expansion. Soon an opportunity to purchase a large inventory from another business presented itself and Allyson Brooke, Inc. took the dive and did just that.
About that same time, Ernie's other daughter, Alicia, also a University of Georgia graduate, was talking to her dad one day and the conversation centered on the growing business of Allyson Brooke, Inc. It was 2004 and internet commerce was gathering a lot of steam. Alicia proposed to her dad that she could help with listing items for sale on eBay. Alicia and her family (including the "real" Allyson Brooke) had moved to NC, and listing items on eBay was a way Alicia could help from afar. This was the beginning of our transformation into a direct to the consumer internet sales based business. Loving the toddler sheets Ernie and Janice had made, daughter Leigh, an avid RVer came to Ernie with another request – sheets to fit her travel trailer beds. Utilizing the "No Tuck Top Sheet" design, and making sheets in the odd sizes of mattresses found in RVs, and new stream of business was born. With this new product, an inventory of close-outs, and the ability to manufacture products, Alicia dove headfirst into the world of internet selling. Auctions on eBay were performing well, and soon an eBay storefront was added. Next, in 2005, AB Lifestyles launched their own website at www.ablifestyles.net Selling on Amazon would soon follow.
With product demand increasing and the small manufacturing space seeming smaller every day, the quest for a new manufacturing space began. Ernie and Janice found a sewing plant sitting unoccupied in the picturesque little town of Antreville. Low and behold, as fate would have it, when Ernie did a little digging, he learned that it was owned by a colleague he had worked with some 30 years prior at Kellwood, where he launched his career in textiles. Small world, huh?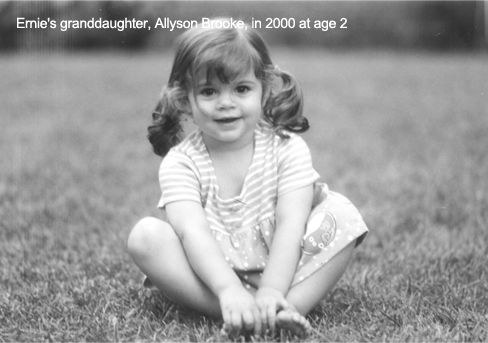 To make a long story short, in 2006 the 15,000 square foot building that is home to Allyson Brooke, Inc. was purchased. Going from about 800 square feet in Donalds, SC to 15,000 square feet in Antreville, SC was a huge leap, and required huge vision… something Ernie is never short on! On her first visit to the new facility, daughter Alicia, asked, "Have you lost your mind?" Janice, Director of Manufacturing, though very happy to have a larger work space, and eager to support her husband, concurred.
Fortunately, Ernie's vision and leadership prevailed! Today, we use every inch of that 15,000 square feet and employ 13 full time employees and 2 part time employees. We still make a LOT of RV sheets, but obviously our line has grown into many other products too. EasyOn™ Dust Ruffles, Cribskirts, Body Pillowcases, Waterproof CoverAlls, a NEW Window Treatment line and much more creates our large offering
of quality bedding products. In addition, we have another business, MoxFox, that is a personalization business. Using a commercial embroidery machine we can monogram most of the bedding items we manufacture and we purchase many other items that can be monogrammed to create a wonderful and unique line of gifts. We still follow our same business model of manufacturing a top quality product and selling it directly to the consumer via many internet channels including eBay, Amazon, and our own website.
Our mission is to bring a top quality product direct to the consumer at a reasonable price, with outstanding customer service EVERY time. Thank you for allowing us to live that mission and bring our vision to life! We sincerely appreciate your business!