Arizona is one of our favorite states with so much to see and do! And one of its not-to-miss natural attractions is the fascinating Petrified Forest National Park. Come take a brief tour with us. It may be a place you will want to add to your bucket list, if you haven't already visited.
Let's begin with a bonus! At the northern entrance of the Petrified Forest National Park you can see a section of the colorful Painted Desert.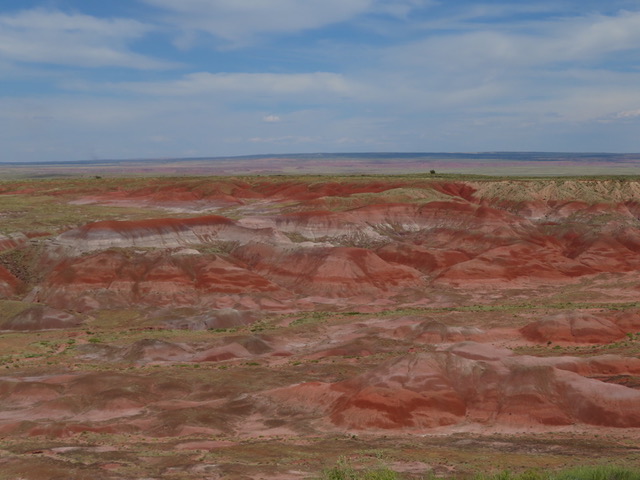 The southern entrance of the park is where you see a lot of petrified logs. The crystalized logs are so pretty! Some of the trees are estimated to have been 200' tall. Who cut the logs? No one! The settling of a heavy quartz log causes cracks and eventually breaks that make the logs look like they were sawed or cut. Because it's the shortest distance for the crack to grow, the logs break perpendicular to their length, like a piece of brittle chalk.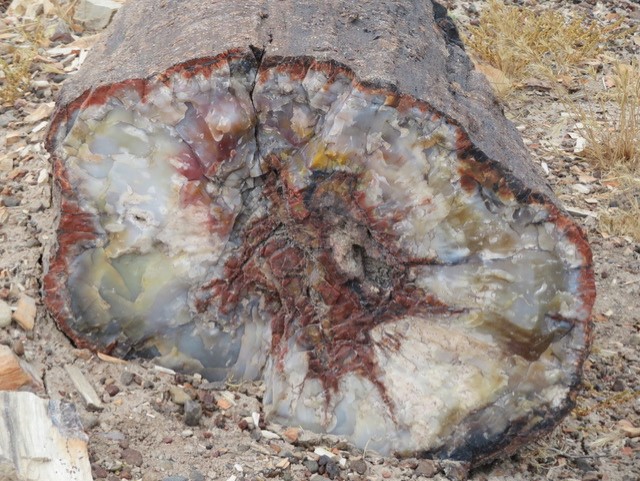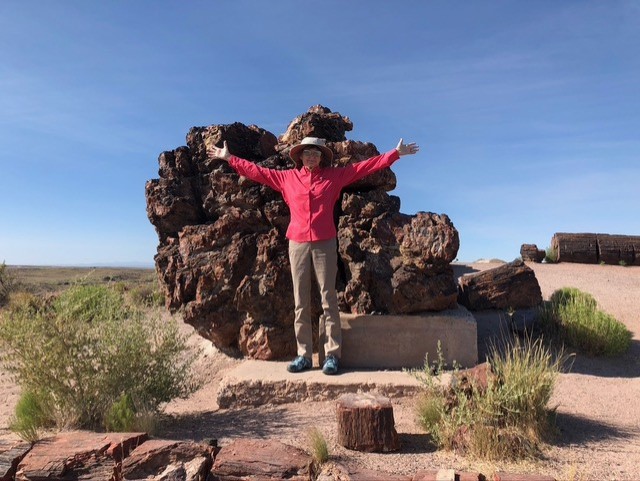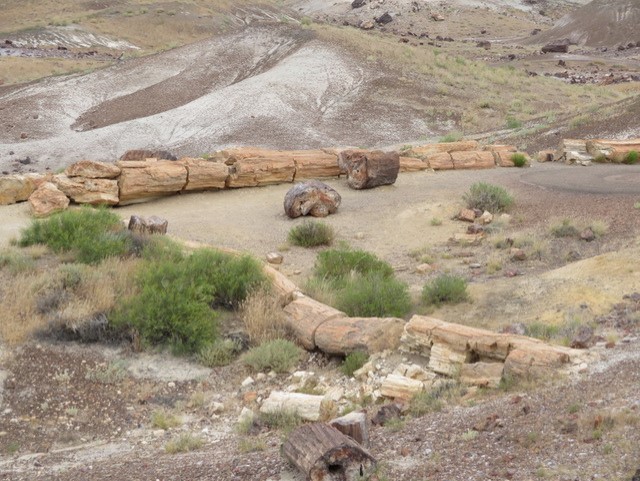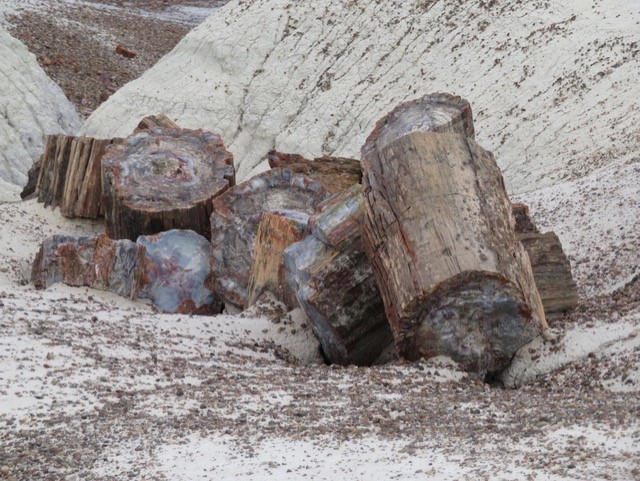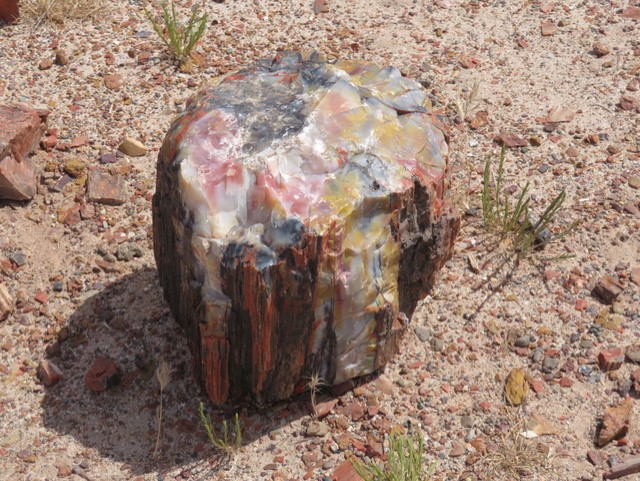 There are also some other wonderful sites to see in the park. This agate house was reconstructed in 1934 using the same materials. Since then hundreds of similar houses have been found in the park. Today, such reconstructions are seldom attempted, leaving the sites unaltered for study.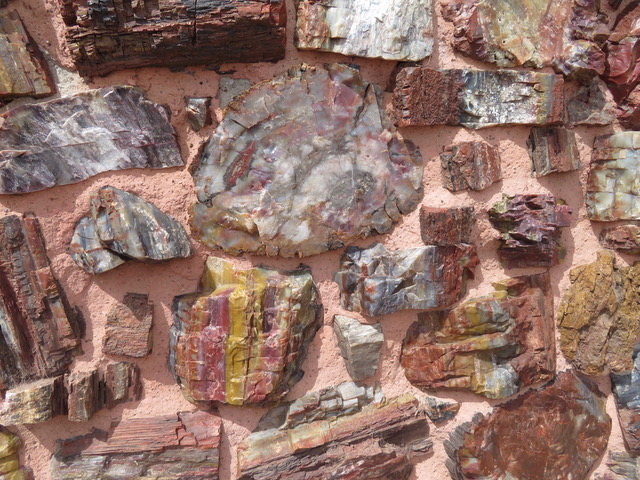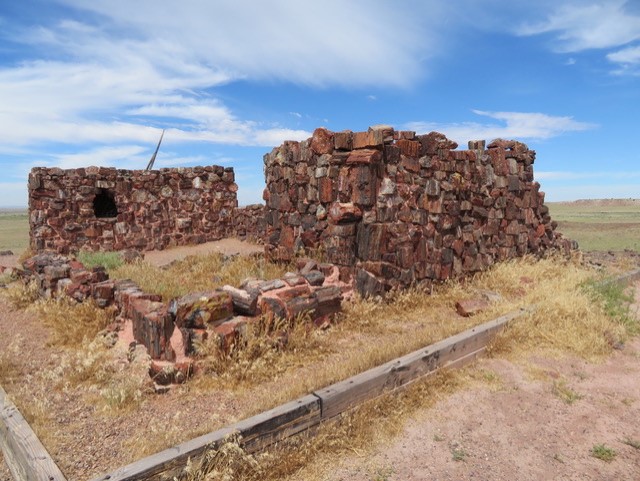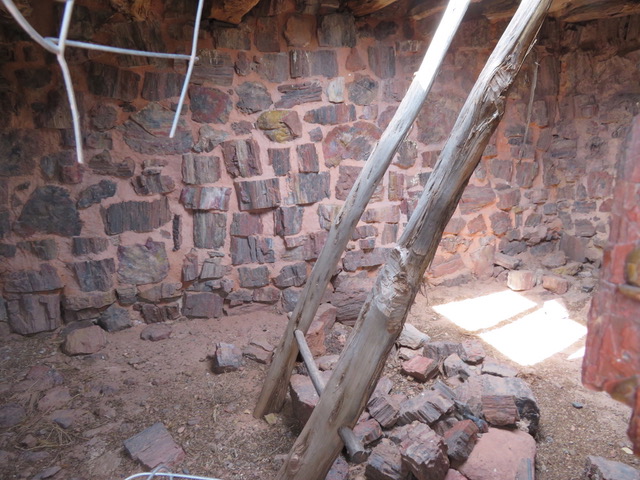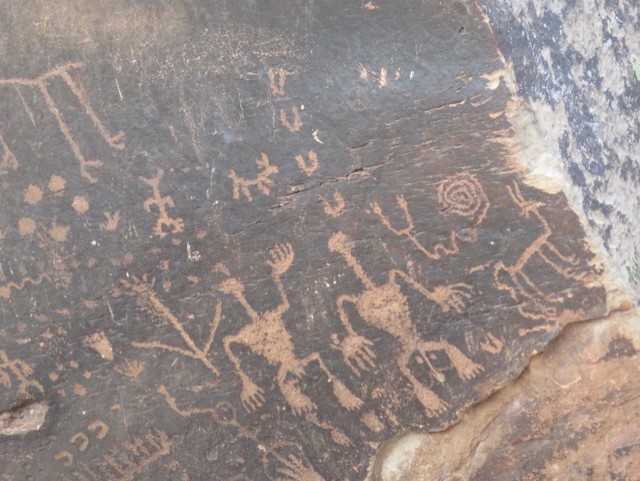 And last, but not least, check out this comical display at the gift shop right outside the national park. I wouldn't try to take one of these logs if I were you! We hope you enjoyed and as always, happy camping. - Dale & Debbie