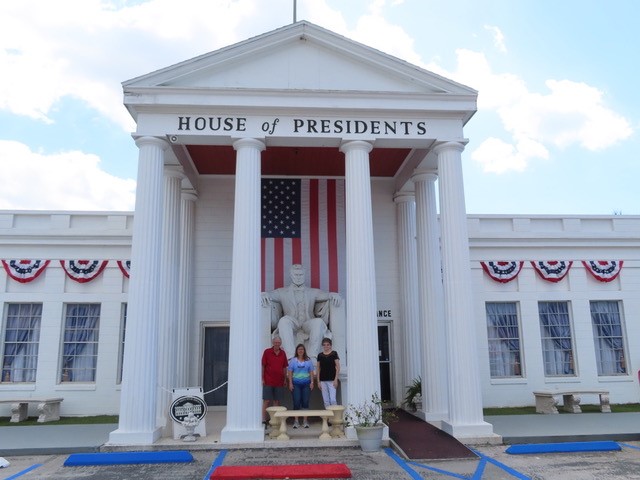 The President's Hall of Fame
The Presidents Hall of Fame in Clermont used to be known as the House of Presidents. It houses a lot of memorabilia! I especially enjoyed looking at the samples of First Ladies' china patterns. One thing we found very interesting was the documentary we watched regarding what goes on at the White House on Inauguration Day. It's amazing at what has to be accomplished in just 5 hours between the time the outgoing president leaves and the incoming one arrives. The White House permanent residence staff handles moving the first family out, redecorating, and moving the new one in (since they've all been approved with the proper security clearances). There are few outsiders involved in the process. The staff plans every detail to be carried out precisely, and ALWAYS accomplishes each task flawlessly. Their jobs depend on it! When the new president and first family arrive at the White House, it's decorated exactly as they have chosen and they are completely moved in!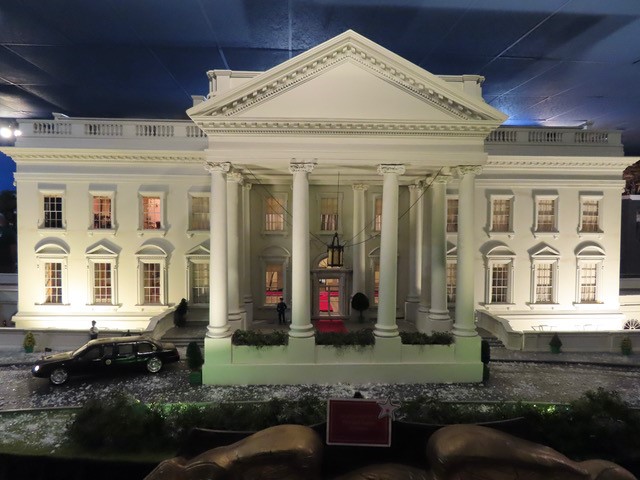 The museum features an amazing miniature White House replica (which includes both wings) built on a 1 in. to 1 ft. scale. Each room is open for easy viewing. Many more rooms can be viewed than on an actual White House tour.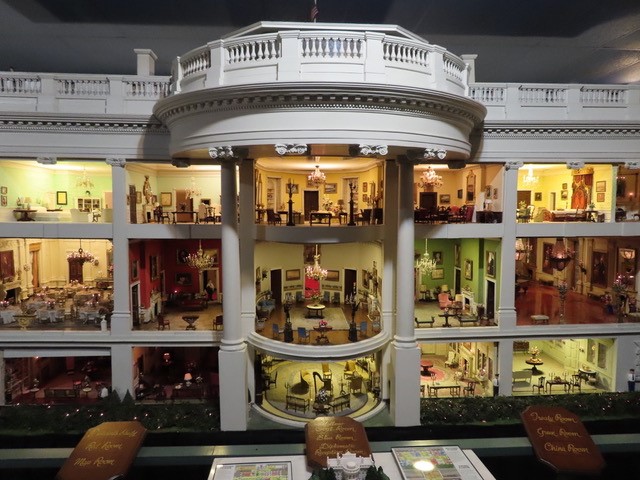 Below are close-ups of two rooms. All of the furnishings are so detailed and include functioning TVs and chandeliers.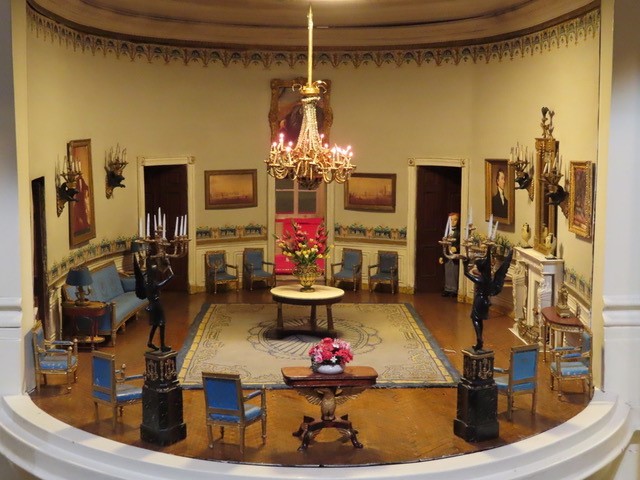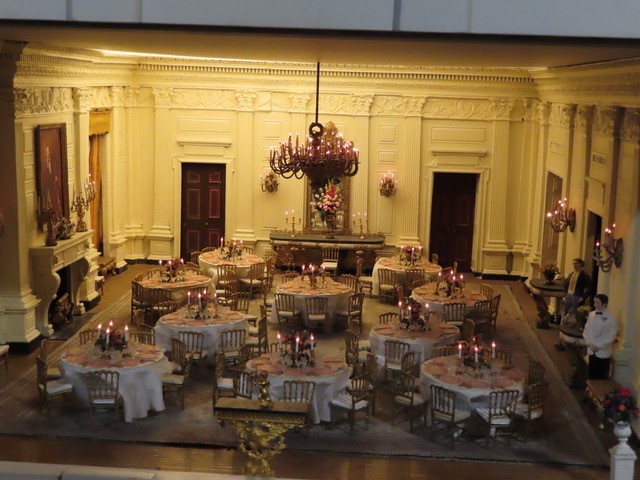 Who is that sitting behind the Resolute desk or should I say peeping in the window?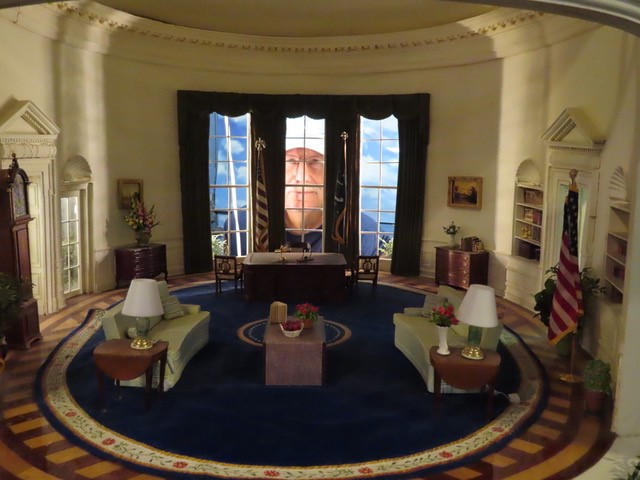 Wax figures of presidents and white mannequins in their wives' dresses are displayed in groups throughout the museum.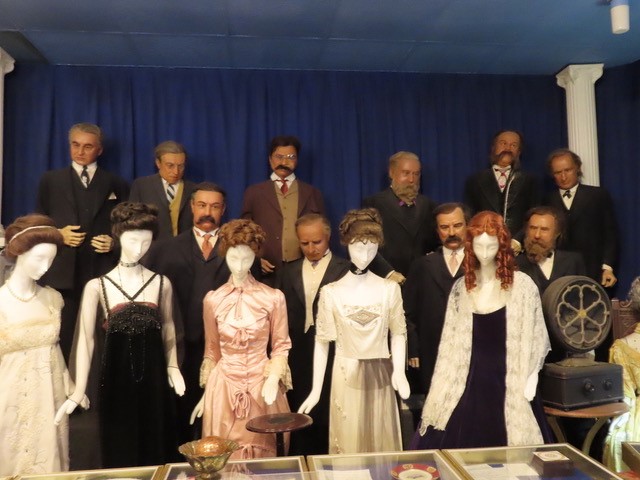 Outside there is also a miniature replica of Mt. Rushmore.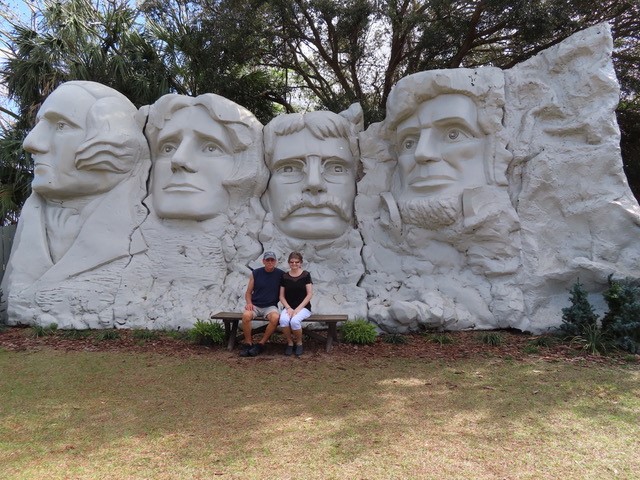 As always, happy camping! Until next time -
Dale & Debbie