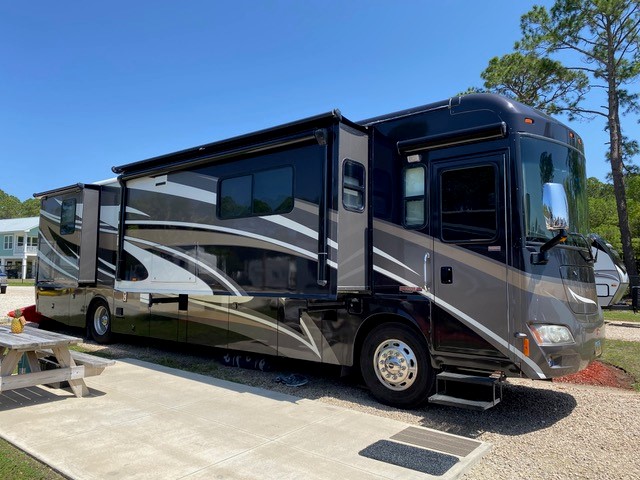 We recently celebrated eight years of full-timing (traveling in our motor home-full-time). We still have no regrets and no plans of stopping (as long as we can get diesel fuel). It has enabled us to see our country the way we have always dreamed about. I won't say it's the perfect lifestyle as we do have to make sacrifices, but for us it's still worth it. There's a lot more out there calling our names!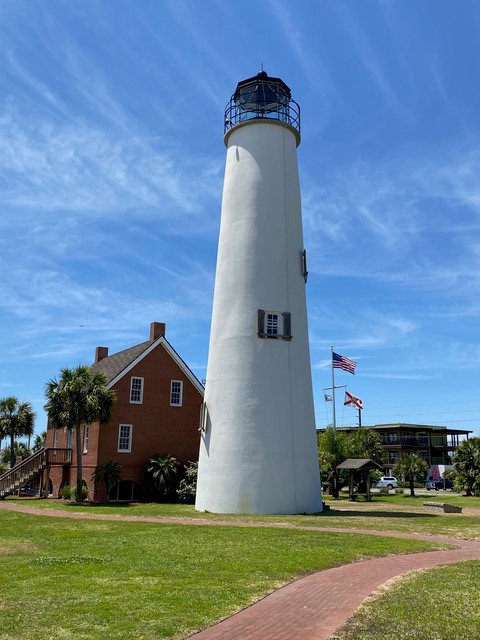 My last updated took us thru the end of March. Then we spent the month of April along the Forgotten Coast in the Panhandle of FL. Our site faced Apalachicola Bay. Just across a 4 mile bridge is St. George Island. One end of the island consists of St. George Island State Park where we enjoy spending time.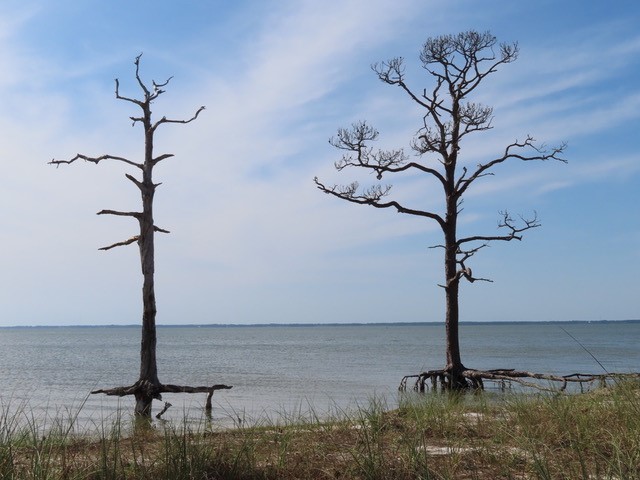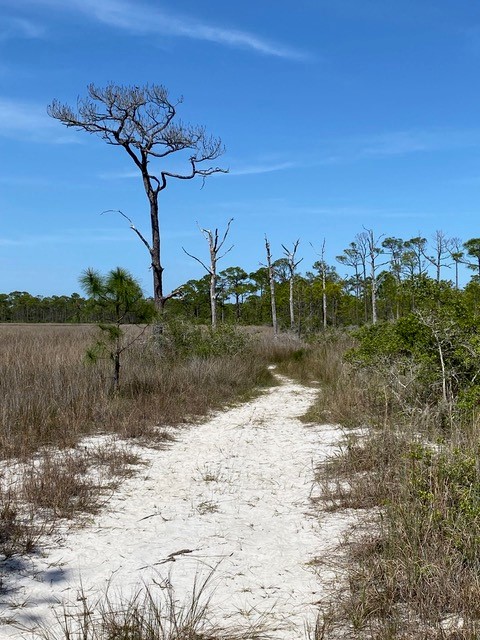 One day we were walking along the bay after a storm and we saw 200-300 shells with hermit crabs and whelks in them. In some photos there are nearly 20 shells, but they are darker and hard to see so I will share the clearer ones.
These were taken looking into about 3 or 4 inches of water. It was fun watching the crabs walk on the sand in the water.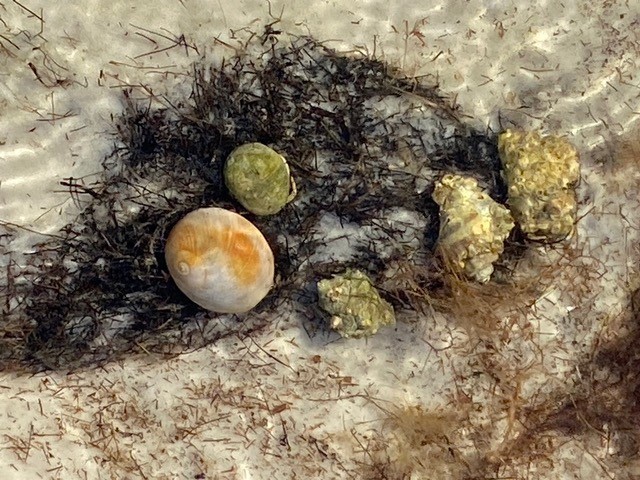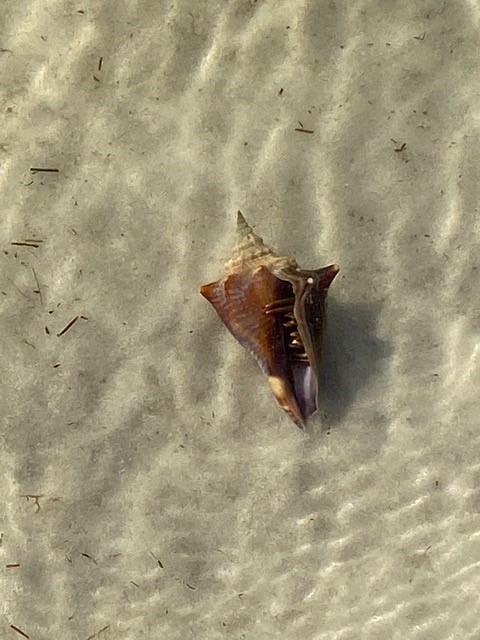 Dale caught fish and four unwanted stingrays!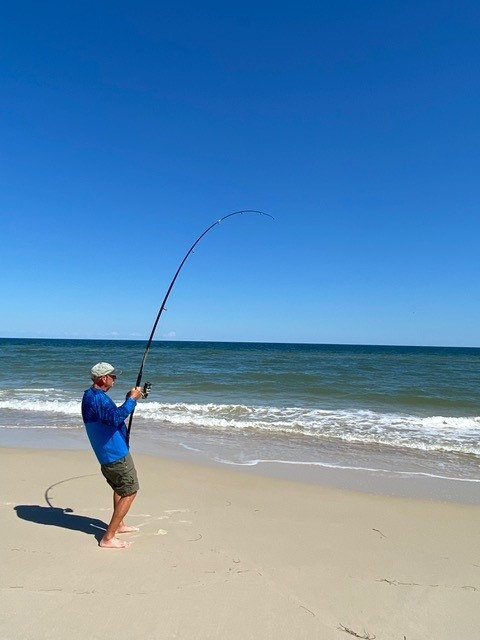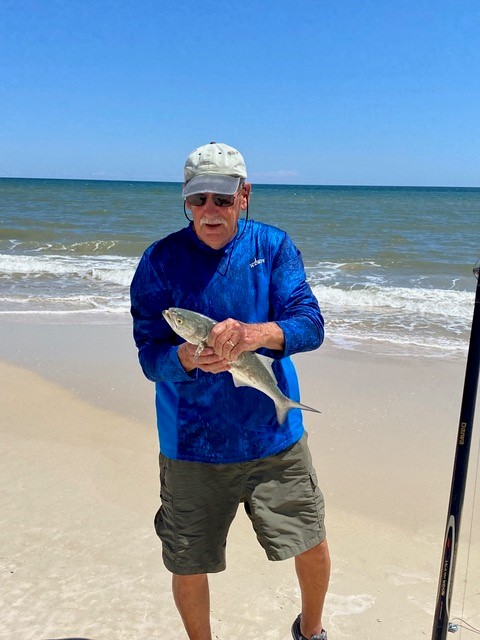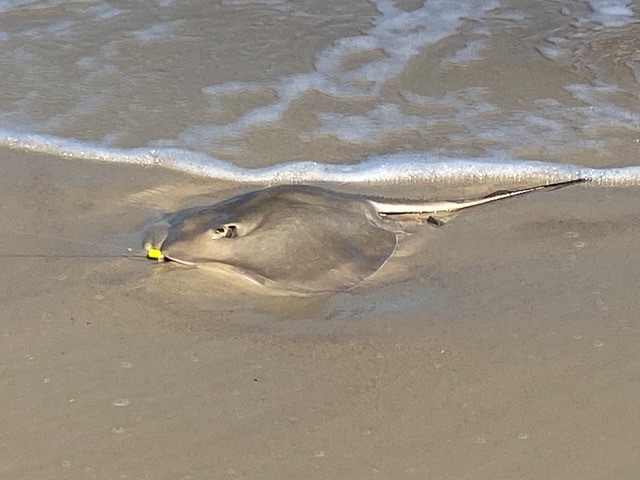 ---
This is Big Charles. It's displayed in the town of Eastpoint where we stayed during April. Below is basically what the sign reads:
This cypress log measures 24 feet in length and weighs approximately 15,000 pounds. It's thousands of year old and was found 12 miles up the Apalachicola River in 2014. The ax cut tip was the only exposed portion of the log sticking out of the river bottom. It sank in the 1800's when Apalachicola was one of the major exporters of cypress lumber. It's one of the most well preserved logs ever removed from the river due to the fact that it was protected by being submerged under the mud in 30' of water. It couldn't be removed when first found, but a year or so later when dredging occurred in that area they were able to connect equipment to the log and retrieve it. The Tiffin family purchased the log to ensure Big Charles will never be cut and remain a part of Franklin County history.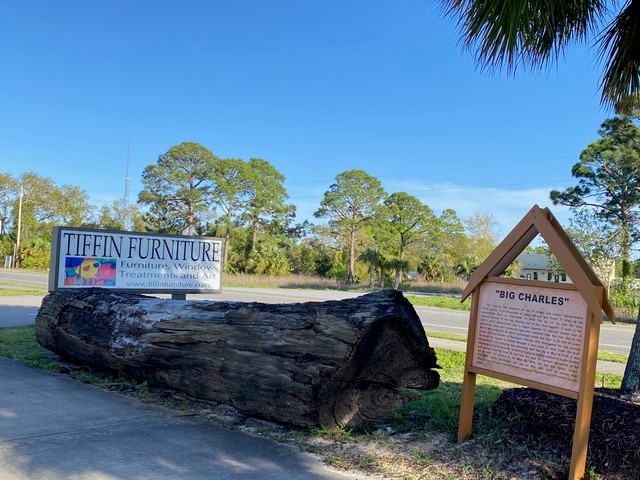 As always, happy camping! Until next time -
Dale & Debbie