In May we made 4 quick stops on our way to Richmond. We visited with some family and friends and did some touring. This is the South Carolina State House and the inside of its dome.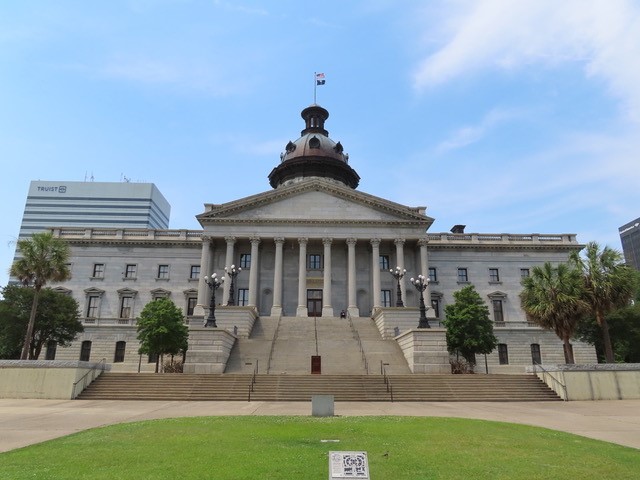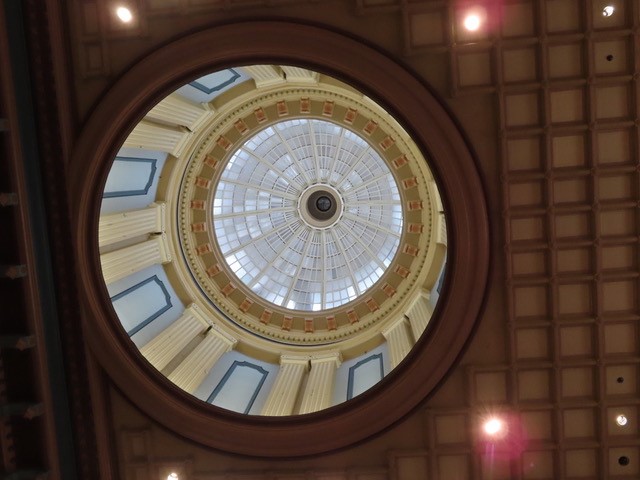 ---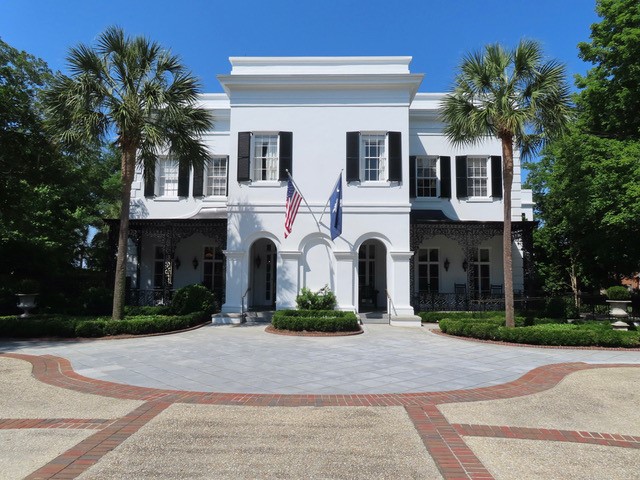 We also toured South Carolina's Governor's Mansion. The First Family dog was taking it easy.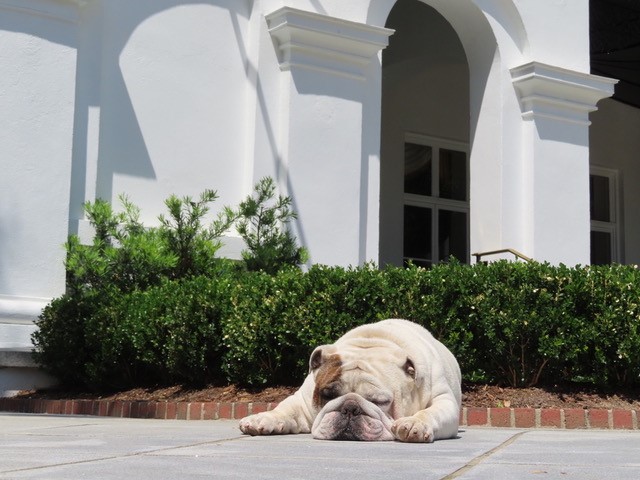 ---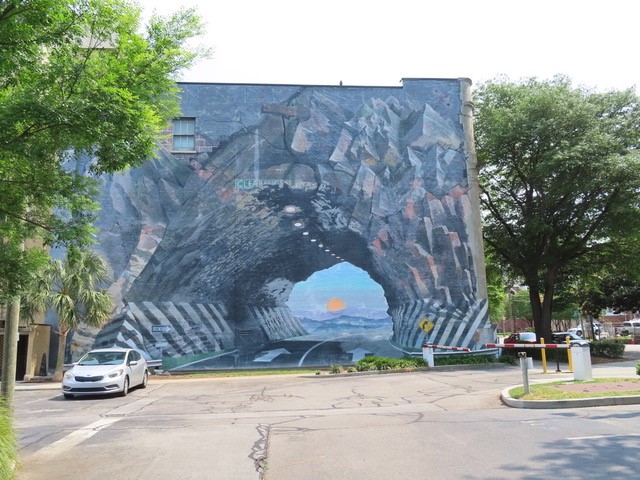 Don't drive into this tunnel mural! We found a few nice murals in Columbia along with the "world's largest fire hydrant."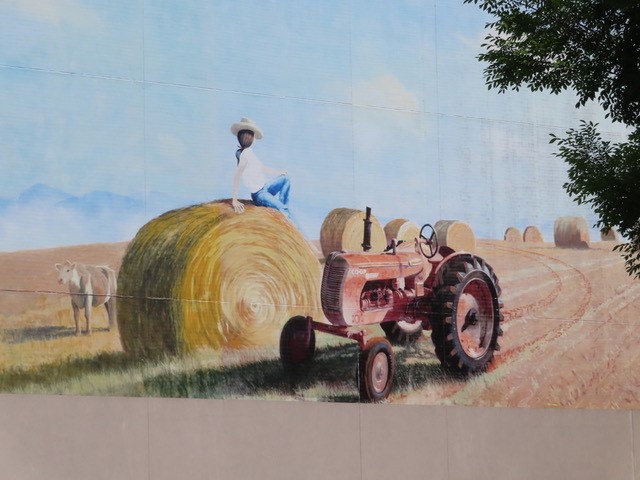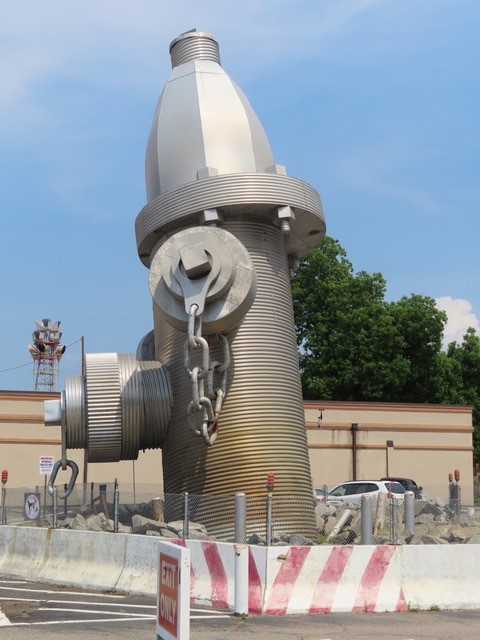 ---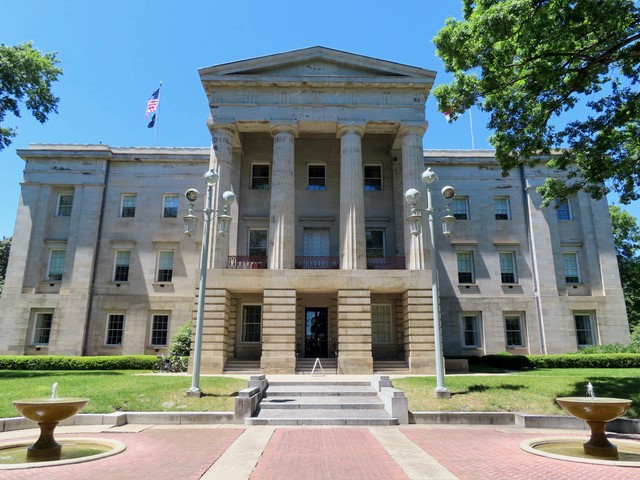 We also toured the North Carolina State Capitol, the State Legislative Building, and The Museum of History.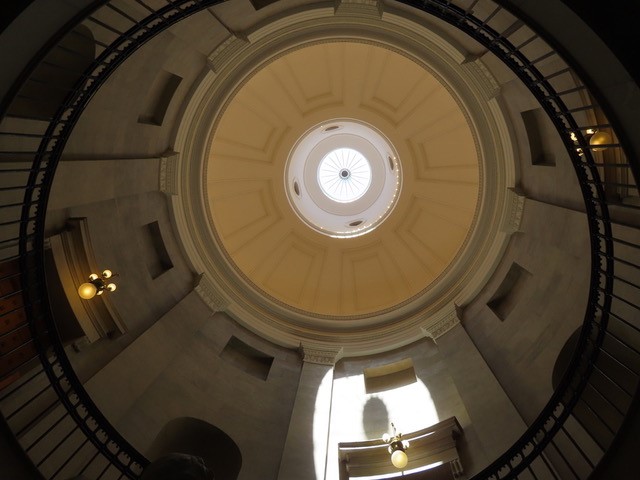 In downtown Raleigh you will find the second largest earth on earth! It's 5 stories tall and houses a theater. It's part of the Museum of Natural Sciences which was, unfortunately, closed the day we visited. So we just admired the outside from several angles.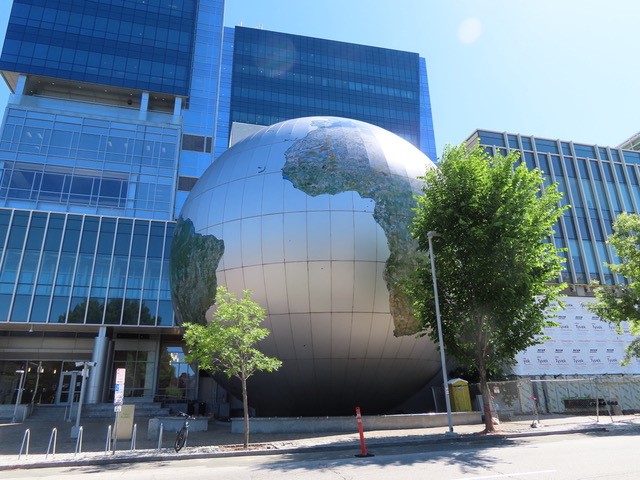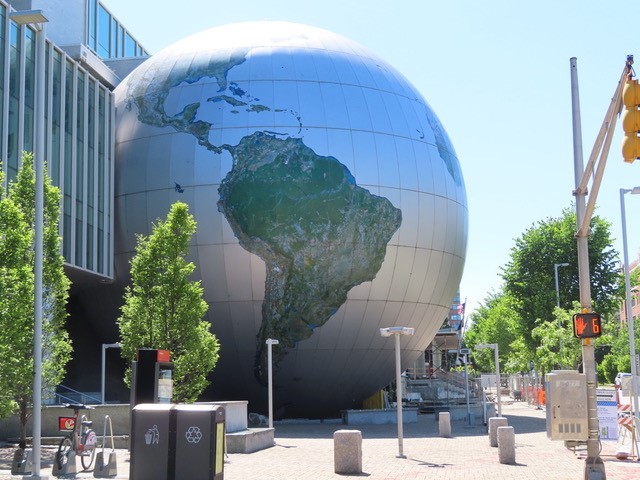 Raleigh's nickname is The City of Oaks. No wonder my allergies were so bad! This public art is aptly named The Acorn; it's 10' tall and made of copper and steel.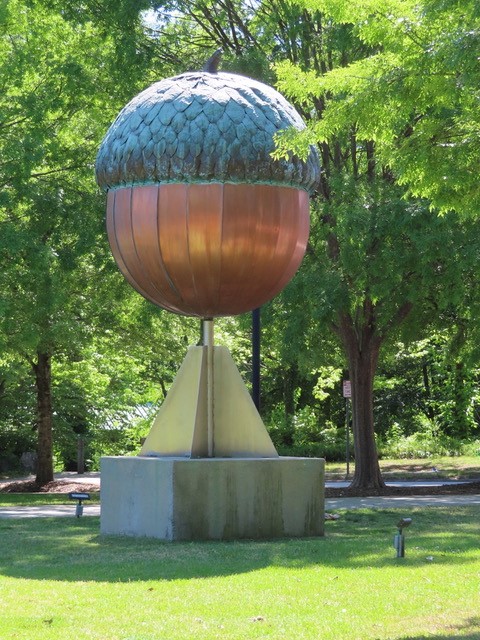 ---
High Point, NC is known as the Home Furnishings Capital of the World. It's home to the High Point Market, the world's largest wholesale Home Furnishings Show. So naturally it displays the World's Largest Chest of Drawers standing 36' high. The socks are 6' long and a nod to the area's hosiery industry.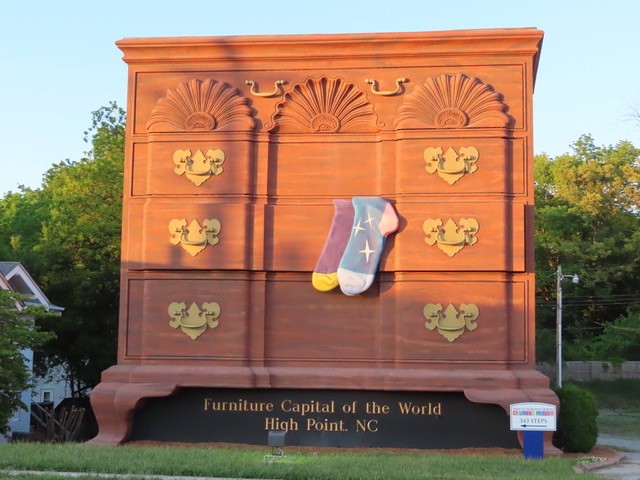 As always, happy camping! Until next time -
Dale & Debbie