Our next stop was the Richmond, VA area (our old stomping grounds). It's always nice to see so many familiar faces and places. And it's so comforting we have our own place to park (with full hook-ups) at Lisa & Chris' house. We were thrilled Brian & Dana visited from Brooklyn on Memorial Day Weekend! I spent a long weekend in MD with my sisters - we always relish our time together! Meanwhile, Dale went hiking in the VA mountains with a buddy and Lisa & Chris took him fishing in their boat. We were also happy to visit with several others (although we just weren't in town long enough to see everyone). Next time we plan to stay longer!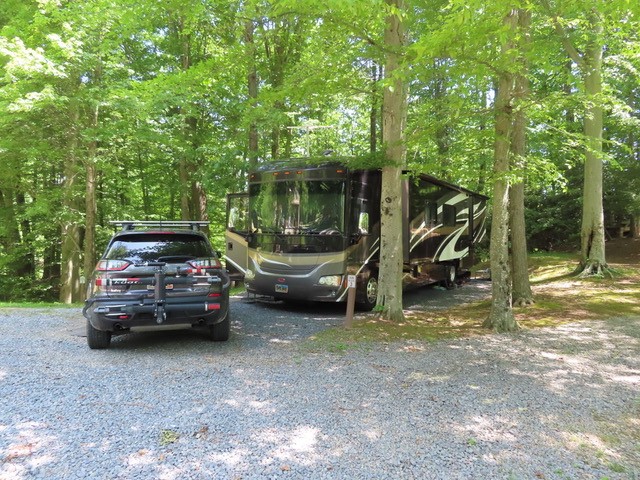 We headed for Fayetteville, WV where we set up camp to explore our newest National Park, New River Gorge National Park and Preserve. Some Mountain Laurel was blooming as we drove and hiked thru the New River Gorge. We were about 2 weeks early for the Rhododendron blooms, but we saw MANY buds just waiting to pop open.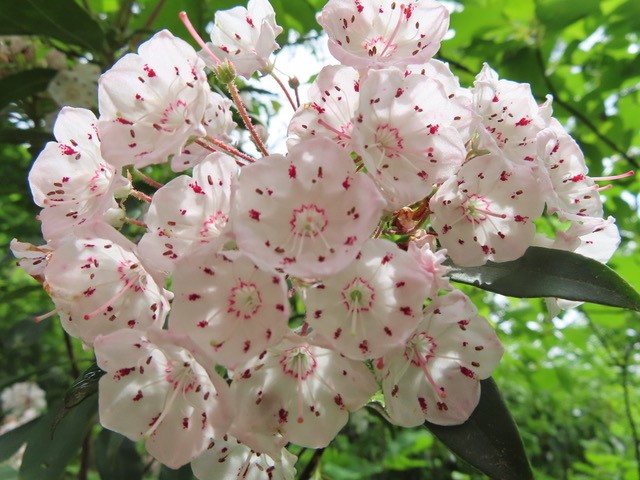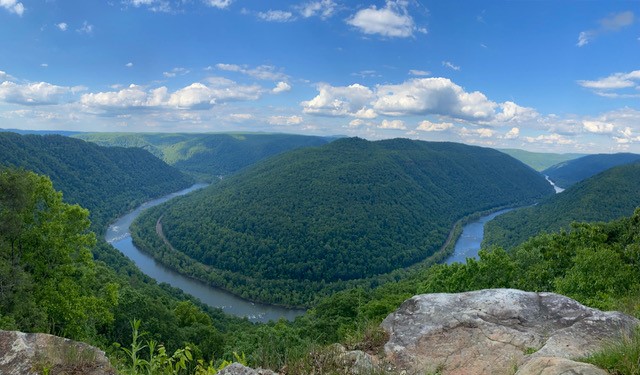 The New River Gorge National Park and Preserve protects 53 miles of the New River and over 70,000 acres of the gorge that this river created. There are 4 Visitor Centers throughout the park with so much to learn about the area.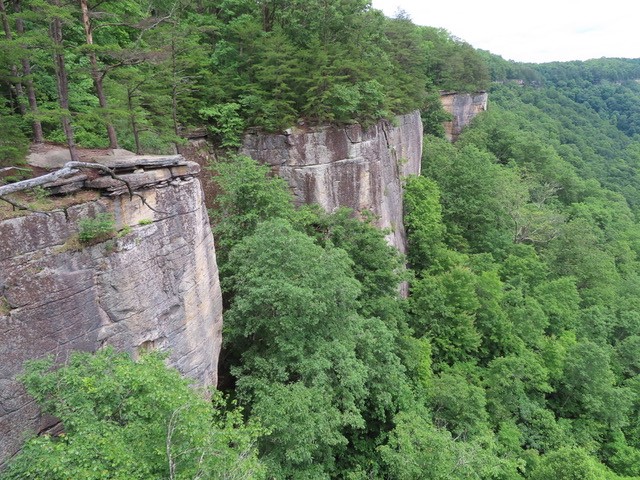 Train tracks run along both sides of the New River and we heard several trains while hiking and driving. They sound awesome in the gorge! But we were never at a place where we could see one to take a photo or video when they came by. Although one evening while watching the sunset from the rim, we did see the headlight of a train as it snaked its way thru the gorge.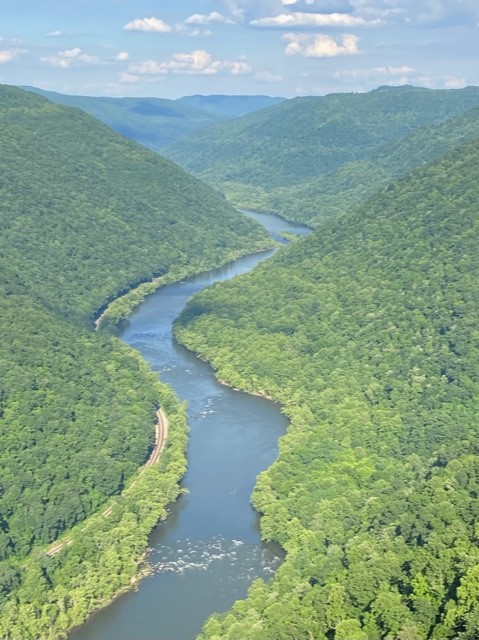 ---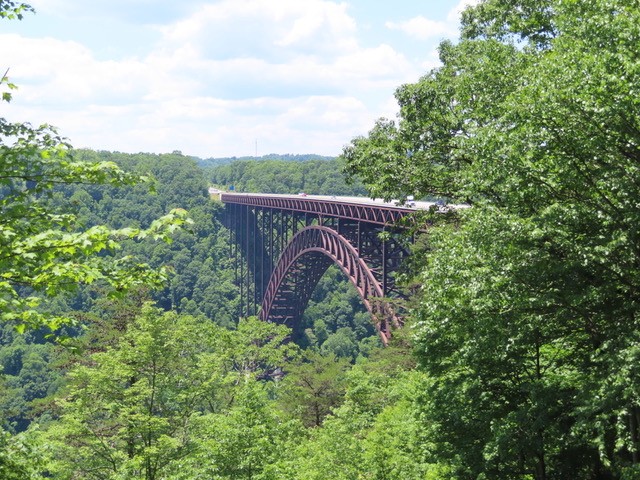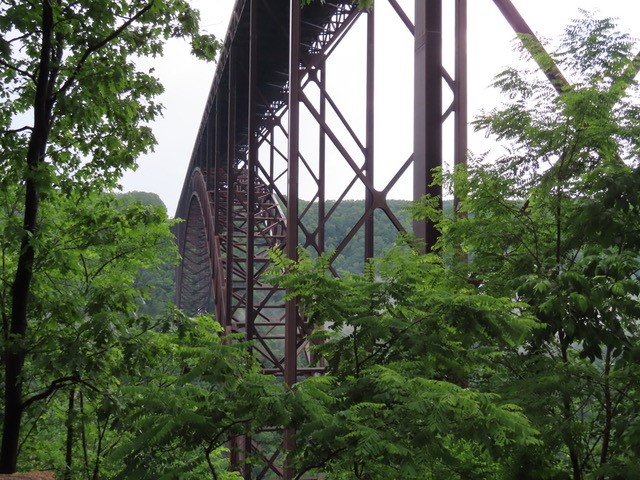 The New River Gorge Bridge is definitely a highlight of the area. It held the record for being the longest steel arch bridge in the world for more than 20 years. It's still the longest single-span steel arch bridge in the United States. This engineering marvel took 3 years to complete. The bridge is on West Virginia's quarter and has its ownpostage stamp. It's a sight to behold!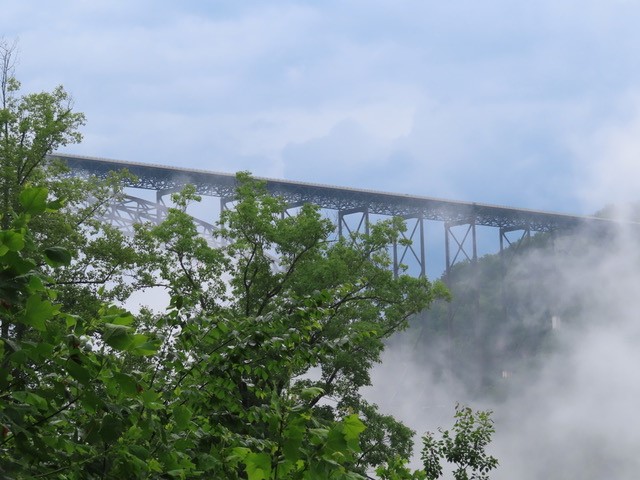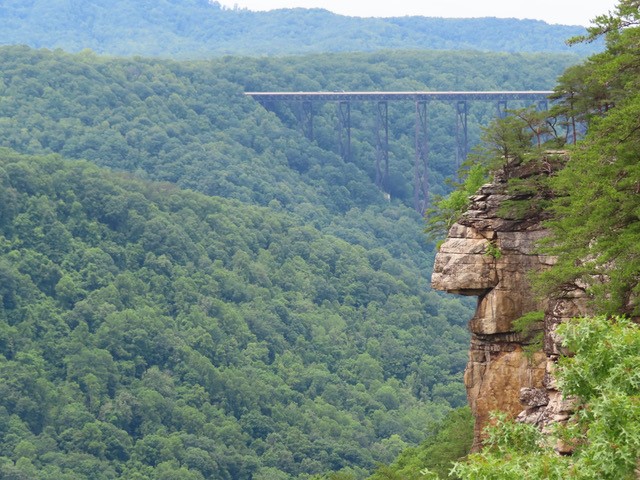 Bridge Day is held every year on the third Saturday in October. It's the only day of the year it's legal to walk on the bridge as well as base jump and rappel from it. It's quite an event! We attended years ago when Brian was 16. That day he won a lottery drawing to high line from the bridge. I couldn't believe his ticket was drawn! We had to sign a release form for him to participate…that was scary. But scarier yet was when we got to go out on the catwalk of the bridge to watch him get harnessed and take off. They put a helmet on him, and I remember wondering why bother! I was so worried about Brian, I wasn't even afraid of being on the catwalk!

Now they have a catwalk tour that leads people across the entire bridge while a guide talks about the bridge and area. Of course, guests are fastened on to a safety cable! Btw…this tour is not just on Bridge Day ~ it's available most of the year. So if you are looking for some safe adventure, consider this!

The high line did not go over the river, but was still an unforgettable experience. Notice in the photo Brian has the camera in one hand and is waving with the other. I apologize for the quality of our photos 21 years ago!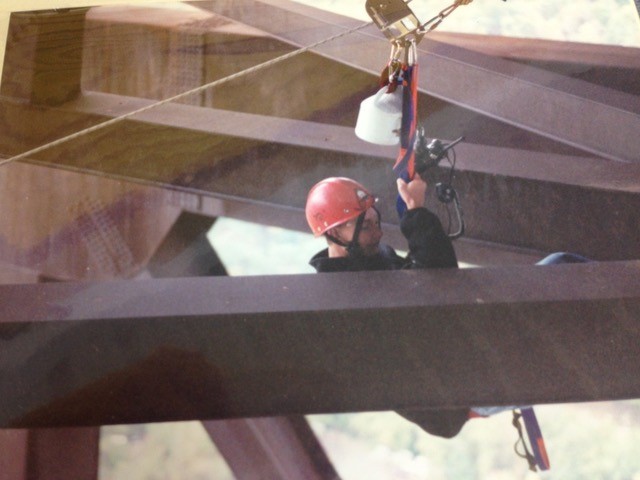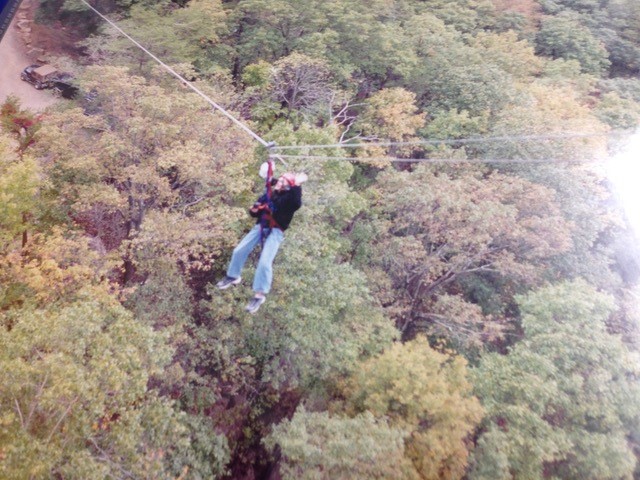 ---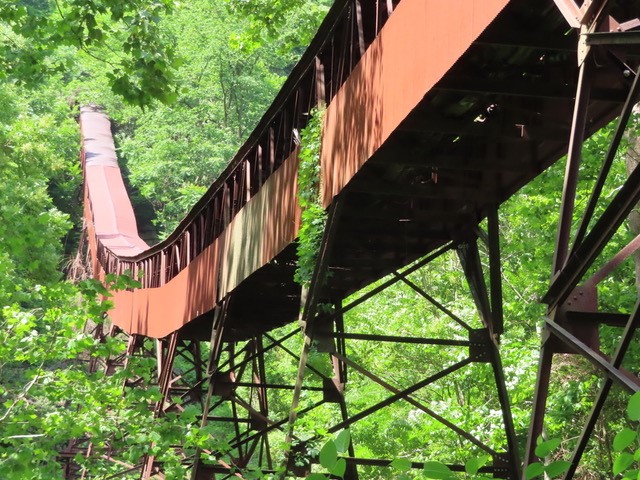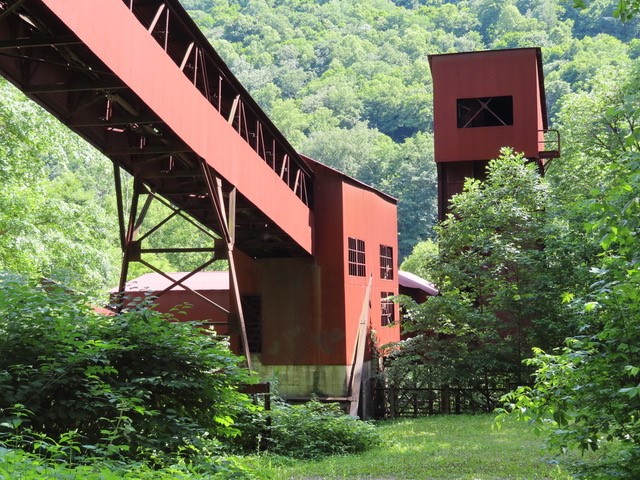 This information was taken from the National Park website: Nuttallburg was one of almost 50 towns that sprang up along the New River in response to a growing nation's need for coal.This is the coal conveyor; the tipple sits over an old railroad line used to load coal. Ownership was transferred to the National Park Service in 1998. They completed a multi-year project that included clearing vegetation and stabilizing structures. Today it's considered one of the most intact examples of a coal mining structure in WV, and one of the most complete coal-related industrial sites in the U.S.
---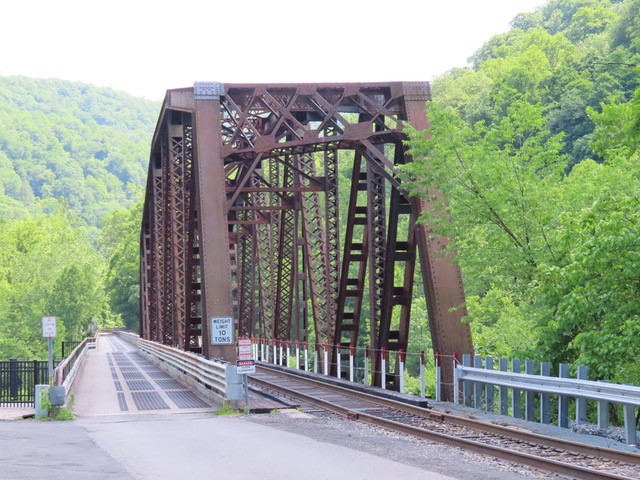 We crossed this single-lane bridge adjoined to a single-track railroad bridge on our way to explore the coal mining ghost town of Thurmond, located in the heart of the gorge. During the first two decades of the 1900s huge amounts of coal were brought in from area mines. Thurmond had the largest revenue on the Chesapeake & Ohio line; its banks were the richest in the state. Fifteen passenger trains came through town a day ~ it was truly a boomtown. Today there are 5 residents remaining! The National Park owns more than 20 structures including the train depot built in 1904 after the first one burned down. It has been restored as a visitor center and museum. Amtrak makes 3 scheduled stops in Thurmond each week and we saw a B & B so it may be a good place to visit when you want to get away from everything.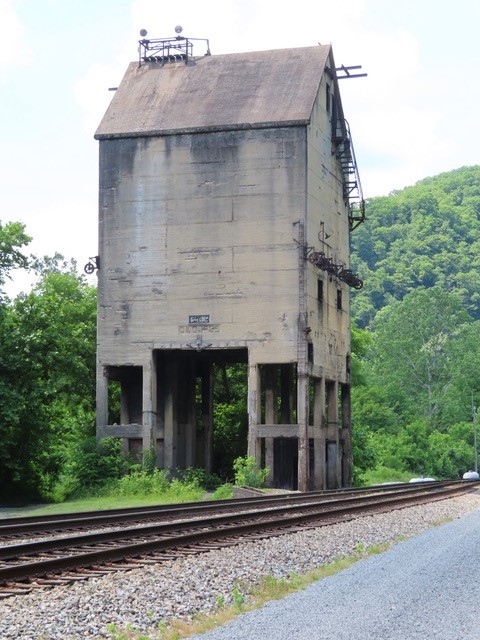 ---
Our next stop was Big Stone Gap, VA (a central location to visit relatives on both sides of our families). One day we rode bikes on a rail trail in Coeburn.
I was on the lookout for bears, but much to our surprise we came across a large snapping turtle. It looked pre-historic with some of its markings and large spikes on its tail. Btw…when we got back to the parking lot, a man who was heading out on the trail told us he had seen a bear cub by the river the day before and knew its mother was nearby so he quickly got out of there. Was he brave or crazy to come back the next day? I'm glad we only saw a turtle!
---
Next, we are heading to Cincinnati! Our plan is to slowly make our way across the country.
As always, happy camping! Until next time -
Dale & Debbie