Below are some ideas that may make traveling in your RV easier for you.
They sure help us!
Many stores sell glasses separately, and when the box is empty they recycle it. We've asked about taking several types of empty boxes, and they always tell us to take whatever we want. Just be sure to check first.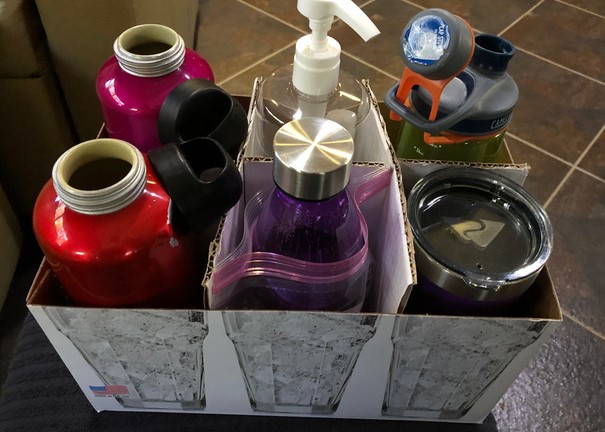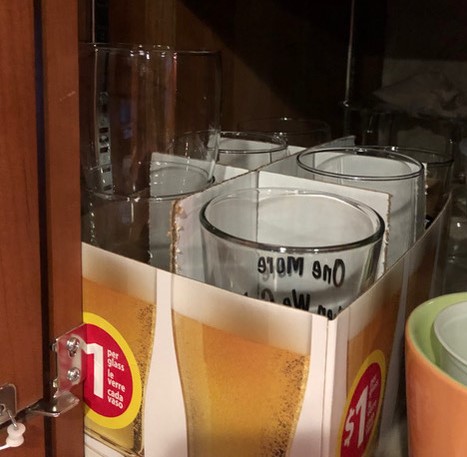 Stack dishes without having them clatter, slide, or break. Use things you already have in your kitchen such as silicone hot mats to stack glass dishes. It's very annoying driving down the road while listening to dishes rattle! Of course, if you have a fifth-wheel or travel trailer, you wouldn't hear them! Cork coasters work for smaller items. You can also use dish cloths or tea towels.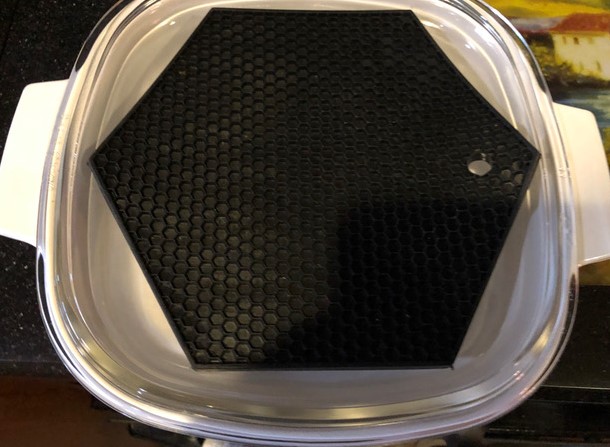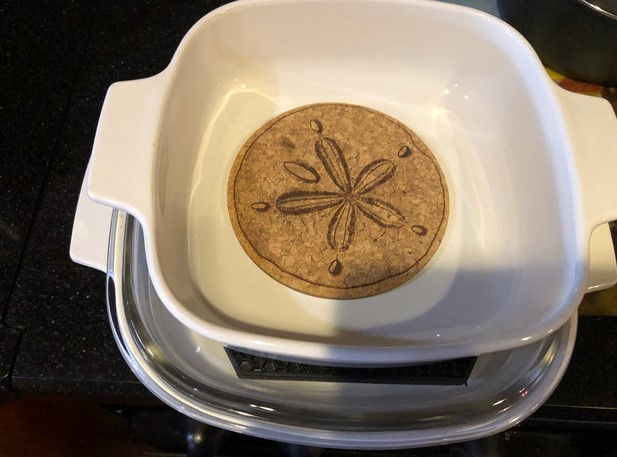 You can purchase pre-cut felt made for stacking pans and dishes. They work especially good for stacking frying pans. Don't forget to utilize space and store something inside the pot! I found a variety pack at the Dollar Tree or you can buy felt and custom cut it for what you need.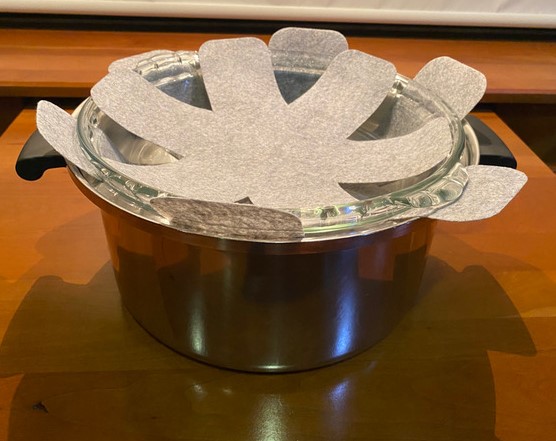 We would advise using dishes that are easily stackable. Our small block bowl and cutting board sits on top of our plates. And an ulu knife sits in the bowl. Large crisscrossed rubber bands hold it in and help keep the board from sliding off the plates. By the way…these are great tools to have for mincing/dicing/chopping veggies. We purchased ours in Alaska, but they are also sold online. I also put something in the bowls when traveling such as this artificial plant with felt on the bottom. It keeps them from moving and making noise.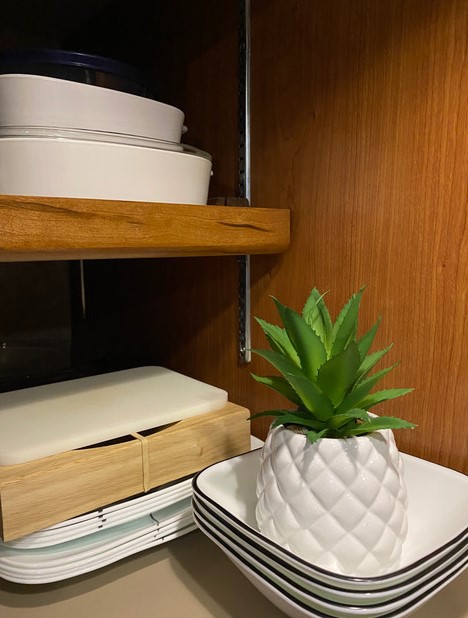 Another idea is to line your refrigerator door shelves with non-adhesive vinyl shelf liner. It's easy to remove and wash, and it also helps keep condiments from sliding around while driving. It's especially good for glass containers or if you have empty spaces. They will not move! It's also good for milk cartons, juice containers or anything that may slide on glass shelves. Note: Place plastic containers next to glass ones when possible to give the glass extra protection.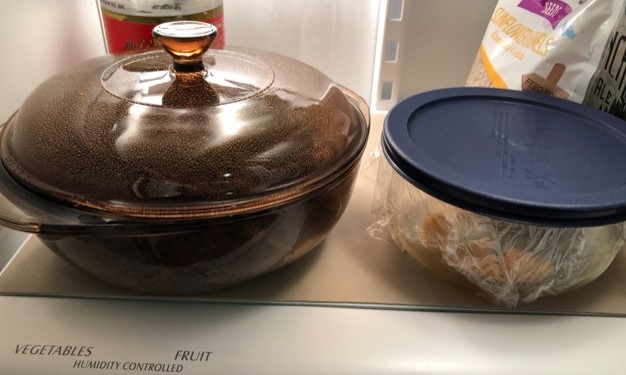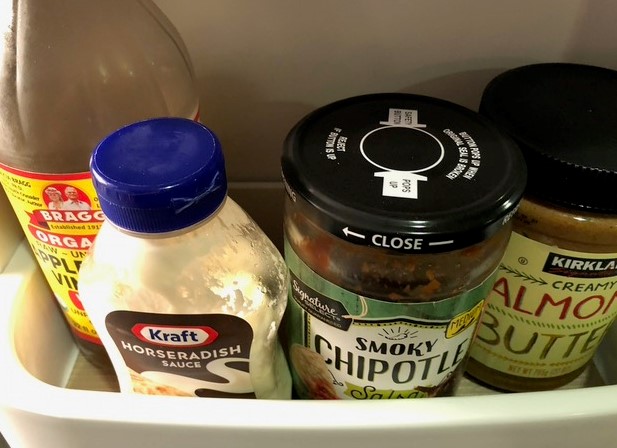 We hope these tips help some of you out there, until next time!
- Dale & Debbie