Central Florida
We hope you are enjoying some good weather by now.
It seemed to be a rough winter for most, even Floridians. In central Florida we had overall good temperatures, but lots of rain and wind (which is much better than snow and ice, in our opinion).

We were fortunate to walk/hike/bike among lots of beautiful birds
and other creatures. We also accomplished most of our "off the road" goals of cleaning/maintenance/repairs and enjoyed spending time with friends.
Our four months at Oak Harbor RV Village flew by.
There was no need to leave our campsite for scenic views! The fishing in Lake Lowery wasn't great last winter, but Dale still enjoyed kayaking among the gators. We saw them swim close to shore several times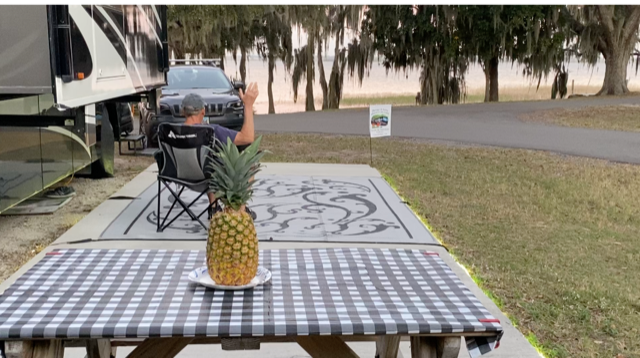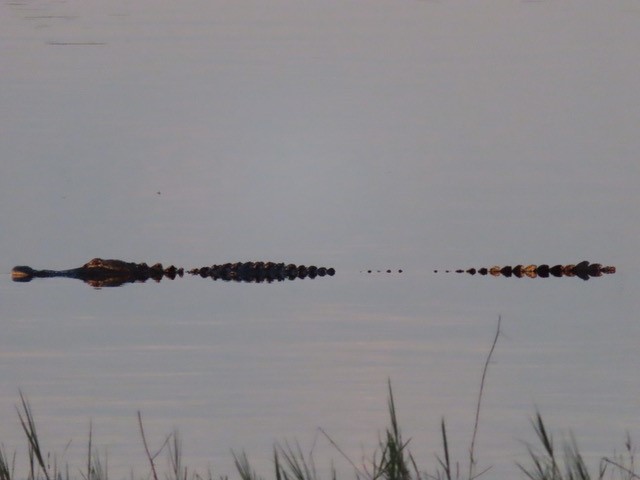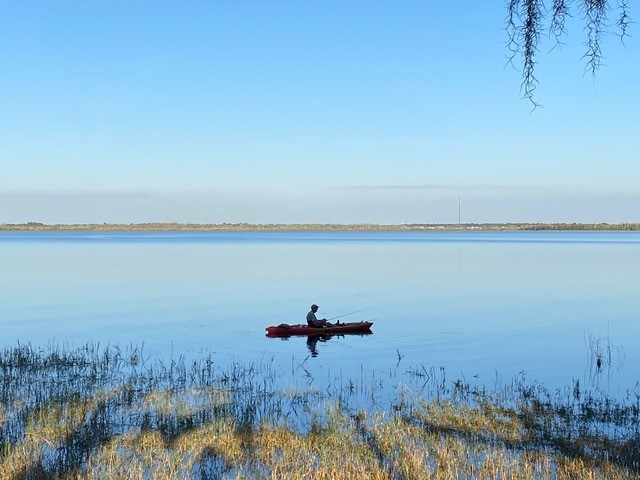 ---
A visit to Blue Spring State Park to see the manatees was exciting. We've seen them before, but never so many. The park recorded record numbers due to the cold temps; the day we visited the record was broken when 725 were counted. And that was later broken! We still haven't figured out how they count them, but we'll take their word for it! A boardwalk leads visitors through a lush hammock to Blue Spring with observation decks along the way. These gentle giants are so fun to watch!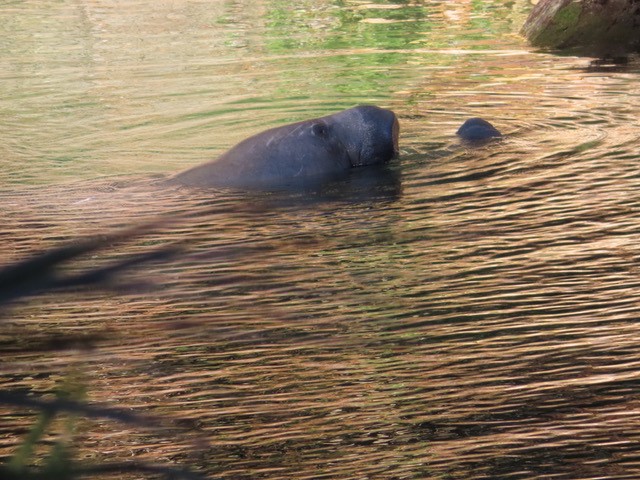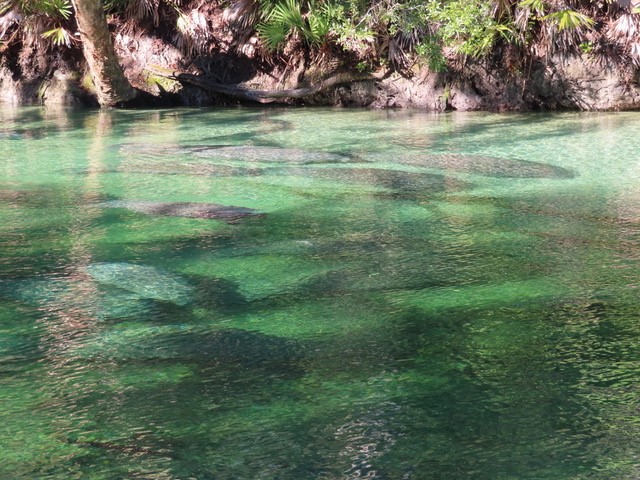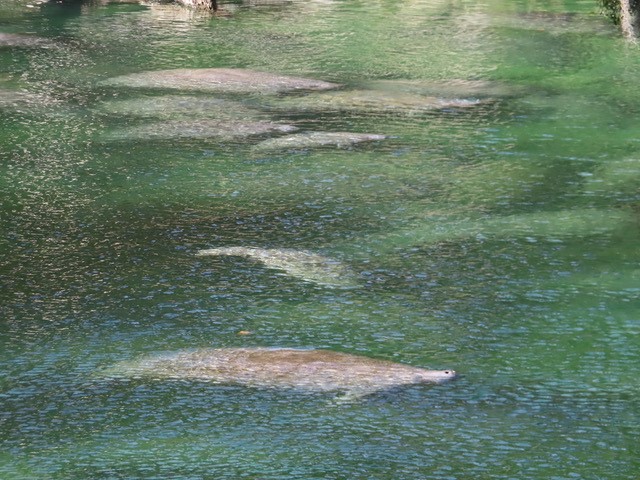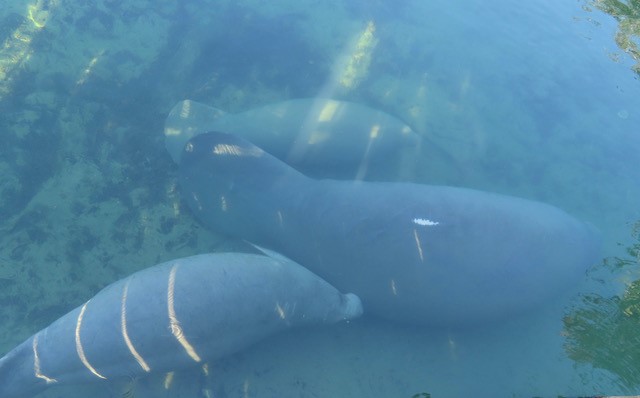 ---
We watched 3 Cape Canaveral rocket launches from Oak Harbor. We even saw a booster separate and return to a barge (although we couldn't actually see the barge).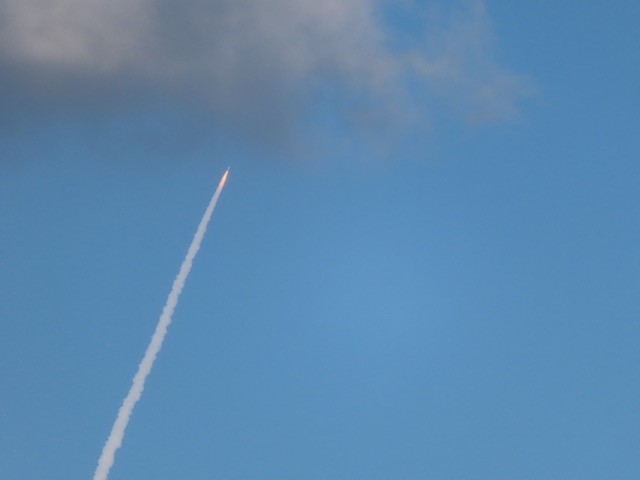 ---
We don't normally take pictures of rabbits or raccoons! But one day while hiking the sun was shining on a rabbit, and I liked the way it looked so I took several shots.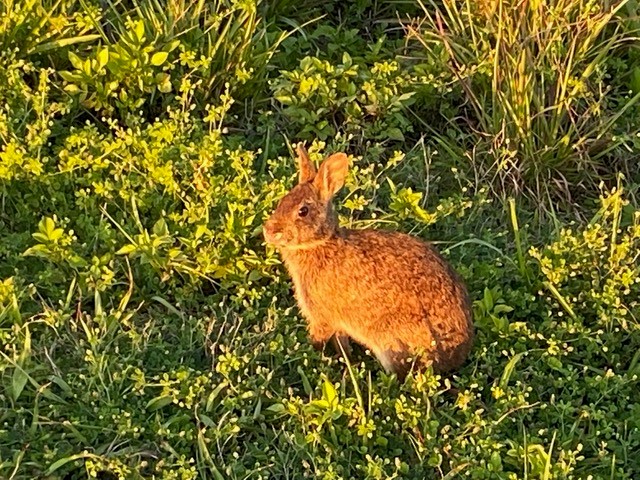 As for the coons, Dale was videoing what appeared to be siblings, and they were rather cute for coons so I took a photo from the video to share. We couldn't figure out what the coon under the car was doing or looking for, but thought it was rather comical. Maybe he smelled food inside.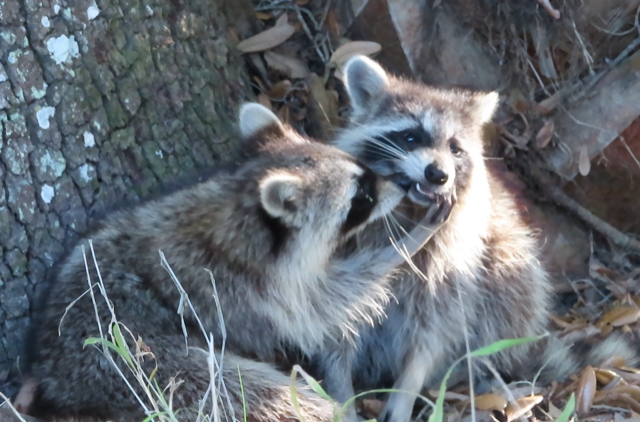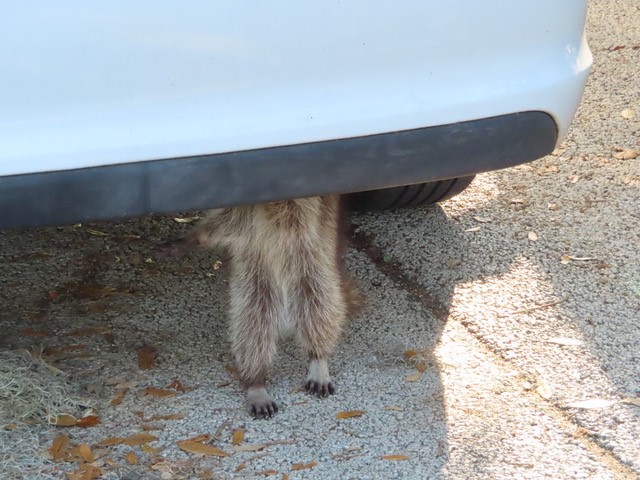 ---
Sunset over Lake Hancock
Here is some food for thought: "The smallest deed is better than the grandest intention." -John Burroughs
As always, happy camping! Until next time - Dale & Debbie